https://livingwithlyme.us/episode-63-the-importance-of-gut-health-to-healing-from-chronic-illnesses/
Episode 63: The Importance of Gut Health to Healing from Chronic Illnesses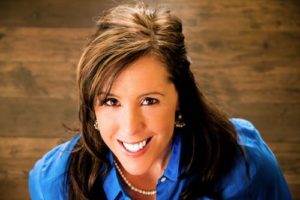 Cindy Kennedy, FNP, is joined by Dr. Jill Carnahan, who discusses the importance of gut health in order to heal from chronic illnesses. She offers an insight into candida and its role in "Gut Dysbiosis."Dr. Carnahan completed her residency at the University of Illinois Program in Family Medicine at Methodist Medical Center. In 2006 she was voted by faculty to receive the Resident Teacher of the Year award and elected to Central Illinois 40 Leaders Under 40. She received her medical degree from Loyola University Stritch School of Medicine in Chicago and her Bachelor of Science degree in Bio-Engineering at the University of Illinois in Champaign-Urbana. She is dually board-certified in Family Medicine and Integrative Holistic Medicine. In 2008, Dr. Carnahan's vision for health and healing resulted in the creation of Methodist Center for Integrative Medicine in Peoria, Illinois, where she served as the Medical Director for two years. In 2010, she founded Flatiron Functional Medicine in Boulder, Colorado, where she practices functional medicine with medical partner, Dr. Robert Rountree, author and expert speaker.
Dr. Carnahan is also 10-year survivor of breast cancer and Crohn's disease and passionate about teaching patients how to "live well" and thrive in the midst of complex and chronic illness. She is also committed to teaching other physicians how to address underlying cause of illness rather than just treating symptoms through the principles of functional medicine. She is a prolific writer, speaker, and loves to infuse others with her passion for health & healing!
If you would like to read more about Dr. Carnahan, visit www.drcarnahan.com.
________________
For more:  https://madisonarealymesupportgroup.com/2018/10/24/herbs-habits-to-revive-your-gut/
https://madisonarealymesupportgroup.com/2018/08/15/whats-the-best-diet-for-lyme-disease-dr-rawls/
https://madisonarealymesupportgroup.com/2019/01/12/sibo-clinical-implications-natural-therapeutic-options/
https://madisonarealymesupportgroup.com/2019/02/19/germs-in-your-gut-are-talking-to-your-brain-scientists-want-to-know-what-theyre-saying/
https://madisonarealymesupportgroup.com/2019/03/29/cochrane-review-probiotics-reduce-c-diff-by-70-in-high-risk-patients-taking-antibiotics/
https://madisonarealymesupportgroup.com/2018/09/15/prebiotics-probiotics-do-they-really-work-for-gut-health/